Properties of pracaxi oil are well-known to all women who care about their hair. What's so special about the product? Surely, it's the ingredients. They are predominantly responsible for proper condition of the scalp and consequently condition of the hair. Among the ingredients there are well-known fatty acids (including behenic and lignoceric), vitamins, minerals and moisturising substances. However, it's not all about the ingredients. Pracaxi oil also has numerous precious properties. It is helpful in hair and body skin care.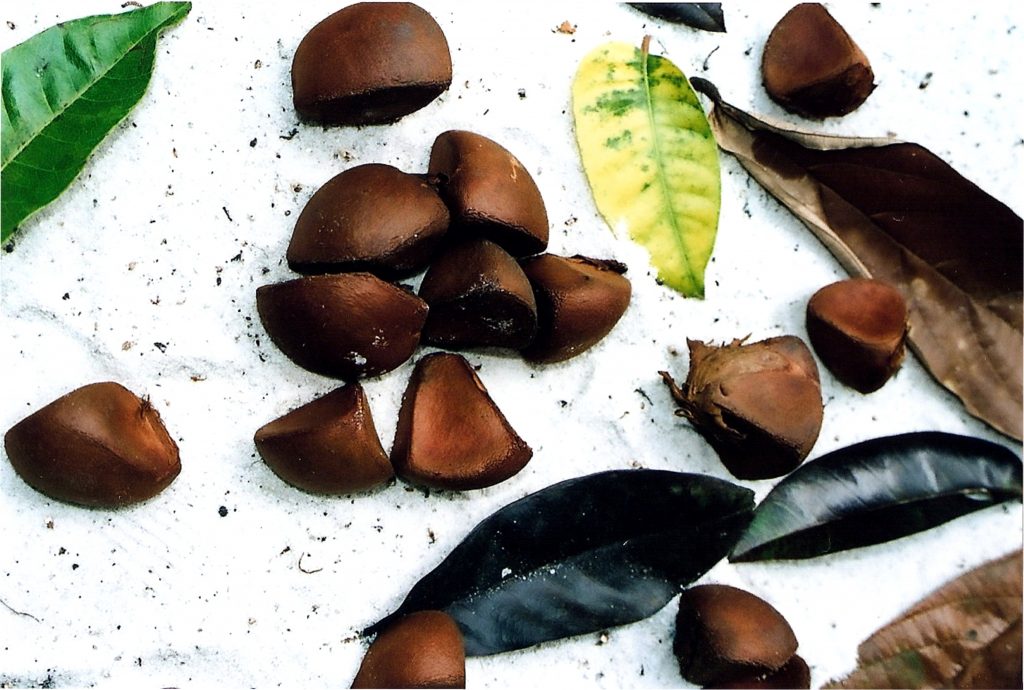 Pracaxi oil offers antibacterial and antiseptic action. It alleviates skin irritation, nullifies allergies and soothes inflammation. Also, it deeply moisturizes, reduces discolouration, smooths wrinkles and stretch marks. It can be used for massage and make up removal and as a body lotion. Pracaxi oil is used for hair and scalp care as well. It provides hair with natural protection in form of a moisturizing layer. It protects strands from the effects of harmful factors of external environment, namely UV radiation, impurities, chlorinated and salty water, drying ingredients included in colouring and deeply purifying products. Pracaxi oil also protects hair from the hot air produced by some styling tools. What's more, the product regenerates splitting ends, prevents chemical and mechanical damages, strengthens hair and hinders hair loss. It rebuilds hair bulbs, accelerates cellular metabolism and regeneration of the scalp. Pracaxi oil makes hair shiny and soft to the touch. It makes brushing and blow-drying easier. Hair is easier to style and manage.
What else shoud we know about pracaxi oil? Fully ecological and natural product has to be cold pressed and cannot be refined (purified). It has liquid consistency, yellow colour and nutty scent. It should be stored in proper conditions for longer shelf life. The liquid cannot be exposed to light, air and moisture. It must be kept in a tightly closed bottle, preferably made of dark glass. We may heat the oil before applying to make the application easier and quicker. Thanks to the liquid consistency, it is absorbed in the scalp and hair very quickly, leaves no greasy layer or sticky hair. The effects of the treatment can be observed after several applications.